CDPNews
Carnivore Damage Prevention News (CDPNews) is a professional newsletter focused on the complex challenges presented by the coexistence of large carnivores and human activities. It acts as a forum to raise awareness of practical solutions, to facilitate collaboration among researchers, policy makers, agricultural consultants, hunters and farmers and to improve knowledge exchange between countries as well as across the boundaries of traditional disciplines.
CDPNews was first published in 2000–2005. Following a break of eight years, the next series of issues was supported by the European Commission within the LIFE MedWolf Project. The Swiss centre for livestock protection, AGRIDEA, took over coordination in 2018 and will publish eight issues up to 2022 within the LIFE EuroLargeCarnivores project.
Our new Guidelines for Authors constitute the basis for contributions from all around the world.
We like to improve the international exchange. You can help us to improve our content, format and accessibility. Here you can find our survey.
Nummer 24, March 2022
Number 23, December 2021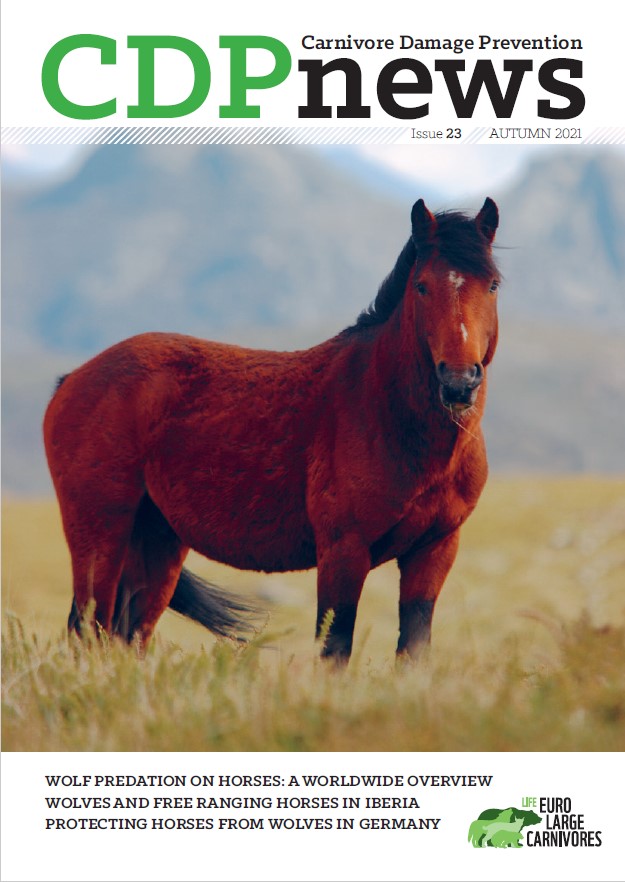 CDPNews 23 (German)
CDPNews 23 (Portuguese)
Number 22, July 2021
CDPNews 22 (German)
Number 21, April 2021
Number 20, November 2020